Online Marketing Strategies Like Nothing You've Ever Seen Before!
Tampa Web Marketing Services
Unfortunately, the saying, "If you build it, they will come" does not apply to the online world. Even websites that provide outstanding user experience will not attract qualified traffic without the support of an optimized marketing strategy.
Luckily you have not found this site and the Webhead team by accident! Whether through referral, the divine search engine intervention or through the fabulous powers of the social networks, you have been connected with just the company to help your consumers find you (much in the same way you found Webhead!).
Performed correctly, online optimization is never an afterthought, but rather an integral component at every phase of the development process. Webhead Interactive, the premier Tampa web marketing company, seeks to maximize our client's ability to get noticed through a multitude of online channels and venues.
Browse the links below to learn more about our marketing services:
Recent Blog Posts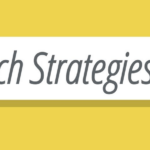 Search Ad Strategies to Use Right Now!
Considering the financial uncertainty of these times, many business owners are looking for ways to cut costs – marketing and advertising budgets being some of the first to go.  In fact, even Google recently slashed its marketing budget by 50 percent! As tempting as it may be, now is not the time to completely halt […]
Read More