Welcome to Webhead Interactive
Every day, millions of consumers use search engines to find information on the web.
The question is: Are those consumers finding you? Or your competition?
Without the right SEO and social media marketing solution, your company is missing thousands of opportunities to reach a motivated, targeted audience of consumers while they are actively interested in your products.
Webhead Interactive Saves the Day
Webhead Interactive's targeted, cost-effective SEO solution and social media strategies will give your website the visibility and the resulting qualified traffic that your online marketing plan requires. With Webhead Interactive managing your Tampa search marketing initiatives, you don't search for customers; they search for you! Online casinos Malaysia or Mega888 have online slots.
Indescribable, Indestructible, Nothing Can Stop it!
Carefully disguised as a meek and mild full-service web marketing agency and social media marketing company in Tampa, Florida, Webhead Interactive helps their clients in Tampa and nationwide be found by the customers that are searching for them.
These internet masterminds work furiously optimizing their client's websites so that they appear at the top of search engine results pages (SERP's), also known as search engine optimization or SEO.
But wait! There's more…
These "Webheads" also provide local search optimization, pay per click advertising, social media marketing and press release optimization services all to increase qualified traffic to their client's website.
And that is not the end of their amazing skills…
In addition, Webhead Interactive offers top-tier, search engine-friendly website design and consulting.
Fighting against their powers is futile. It is time for you to join them and take your online management strategy to the next level.
Do it today!  Before it's too late…..
Recent Blog Posts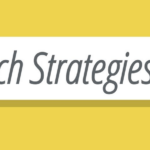 Search Ad Strategies to Use Right Now!
Considering the financial uncertainty of these times, many business owners are looking for ways to cut costs – marketing and advertising budgets being some of the first to go.  In fact, even Google recently slashed its marketing budget by 50 percent! As tempting as it may be, now is not the time to completely halt […]
Read More