Webhead Interactive is a full-service search engine marketing and social media marketing firm, serving clients in the Tampa, Florida area and beyond. Our certified search engine marketing pros have been developing and implementing winning web marketing strategies for businesses in Tampa, and across the country, for over nine years.
Your Dedicated Search Expert
What makes Webhead different? Not only is our team of super powered SEO & social media marketing specialists tirelessly working to bring, and keep, our clients at the top of search engine rankings, but they do so using 100% of their superpowers, 100% of the time. Obviously, this is what makes Webhead 100% the better choice for business owners seeking internet marketing services in Tampa and across the country.
Don't be fooled by marketing or web design firms, who carelessly pitch their "SEO" labeled services to unknowing business owners, like yourself. All too often these efforts end up only being a small after thought of their work. Their staff is neither trained, nor focused on helping your company be found by your customers through search engine optimization and social media.
Don't be fooled by how seamless and easy our team of superstars make it look; SEO, web analytics and research are ongoing investments of time and talent. If you are not maximizing your visibility online to gain new customers and build your brand, you can bet that your competitors are.
And so the only real question is, can your company afford not to invest in a firm focused on doing so, and powered by the people and skills that can make it happen?
Get to Know the Key Webhead Team
Dedicated to Knowledge
Our team of certified search & social masterminds is dedicated to keeping up with the search industry best practices, and has the tools and technologies that produce quantifiable results.
No successful superhero sits around idly while their nemesis's change and grow, and neither do our search engine superstars. We are continuously testing optimization techniques and new advertising channels, monitoring search engine news and forums, attending search conferences and more. Our clients benefit from our ever growing and improving knowledge of search engine algorithms and profit from increased brand exposure, traffic, and sales.
Shine the Batlight! We are always ready to fly!
Dedicated to Professionalism
Webhead Interactive is a member of SEMPO (Search Engine Marketing Professional Organization). We have participated in several industry events, including Search Engine Strategies (SES) conferences, Online Marketing Media and Advertising (OMMA) Expos, and Word of Mouth Marketing (WOMMA) conferences. Our Pay-Per-Click strategist is certified as a Google AdWords Professional and Yahoo Search Marketing Ambassador. Webhead Interactive prides itself on always adhering to recognized "white hat" search engine marketing and online advertising techniques.
Dedicated to Results
The true test of a valor is always in the results.  Our clients receive detailed reports on their search engine visibility and exact positions on all of the major search engines. Our web marketing team is dedicated to providing you with meaningful reports detailing your website's success and business ROI. Our search consultants also provide web analytics support as well as regular recommendations to optimize and improve your results. Your success is our success.
So have no fear, Webhead Interactive is here!
Recent Blog Posts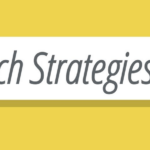 Search Ad Strategies to Use Right Now!
Considering the financial uncertainty of these times, many business owners are looking for ways to cut costs – marketing and advertising budgets being some of the first to go.  In fact, even Google recently slashed its marketing budget by 50 percent! As tempting as it may be, now is not the time to completely halt […]
Read More