Our management team is made up of certified search engine and social media experts that are dedicated to keeping up with the search and social media industry best practices as well as the tools and technologies that produce quantifiable results. We are continuously testing optimization techniques and new advertising channels, monitoring search engine news and forums, attending search conferences and more. Learn a little more about each of our awesome team members below!
Co-Owner, Chief SEO Strategist - Karrie Mueller
Education:
I graduated with honors from Florida State University with a Dual degree in Advertising & Marketing, minor in English emphasis in Writing
Career Goals:
To continue growing Webhead Interactive into one of the most well respected web marketing companies in the US.
Professional Experience:
I started out in traditional advertising but was given an opportunity to work in the online field about 12 years ago and have never looked back. Prior to starting Webhead Interactive, I worked with companies such as Bernard Hodes Group, Yesmail and MKTG for clients such as Guinness, Nintendo, Walt Disney World and Bloomingdales. I have worn many hats – SEO, PPC, SEM, email marketing, social media marketing, online media planning & buying, engagement marketing, word of mouth marketing – and have looked fabulous in all of them. 🙂
Favorite Quote:
"Celebrate we will for life is short but sweet for certain" ~Dave Matthews
Favorite thing about working at Webhead Interactive:
The fact that I learn something new everyday! There is no getting bored in our biz as the way to do things changes almost everyday! There is so much to read and learn that it keeps me on my toes!
Something you Would be Surprised to Know About Me:
My first job out of college was playing dress up! I got to portray several princesses at Walt Disney World as a living – it was a dream come true. You can sometimes get a glimpse of my princess side at work or in meetings.
Secret Robot Power:
I am the Britney Spears of robots with my dance moves. I will win any dance off!
Recent Blog Posts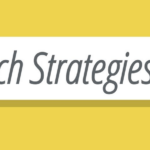 Search Ad Strategies to Use Right Now!
Considering the financial uncertainty of these times, many business owners are looking for ways to cut costs – marketing and advertising budgets being some of the first to go.  In fact, even Google recently slashed its marketing budget by 50 percent! As tempting as it may be, now is not the time to completely halt […]
Read More