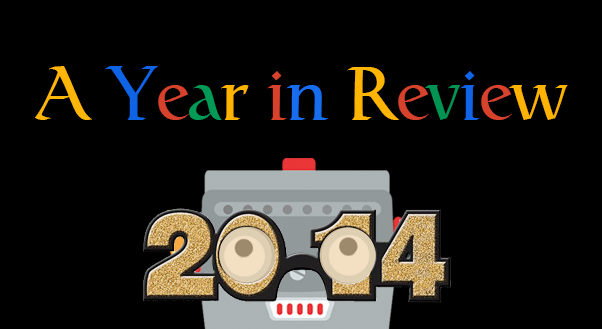 It's that time of year again! Your social news feed is about to blow up with all sorts of countdowns. Well here's one more; a round-up of some of the biggest changes from the online marketing world in 2014.
2014 proved to be a big year for updates, from Google search algorithms, to AdWords to Facebook. But if you missed any of these big ones, here's your chance to make sure you're up to speed as you head into your 2015 marketing strategy:
1. Bye Bye Google Plus Authorship:
At the end of August 2014, Google officially announced that it was doing away with its Authorship program. Just a few years back in 2011, SEOs and content marketers everywhere were scrambling to incorporate authorship tags in the hopes of it having a positive influence on search display and rankings. As Google experimented with Authorship's influence in its algorithm, we saw glimmers of evidence that authored content was being weighted more heavily – and hey, you got that added ego boost from your face accompanying your content in the SERP. So why did Google ultimately end up doing away with it? It seems that it came down to a low adoption rate by publishers, as well as the fact that it added minimal value to the searcher. We can't argue with either of those points.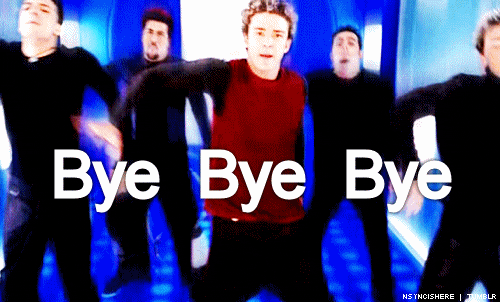 2. Google Officially Rewarded Mobile Friendliness:
If you're just starting to think you need a mobile-responsive website, we hate to break it to you, but you are late to the game. As of 2013, half of searchers began their research on mobile devices, and 46% of searchers use mobile exclusively as a research tool. Google's search algorithm updates, in an effort to keep up with the shift to mobile device usage, have consistently aimed at improving the mobile search experience – the evolution of the Knowledge Graph is a direct result of this shift. And then at the end of November 2014, Google announced that it was officially labeling sites that were "mobile friendly" in the mobile search results – and that they would be rewarding those mobile friendly sites with rankings improvements over those whose sites were still stuck in the desktop dark ages. And all of us in the online marketing world were like:
3. Facebook Slashed Organic Reach of Business Page Content:
No, you haven't been imagining it; Facebook has been showing less and less of your business page's content to your fans. In a change that went into effect in early Spring 2014, Facebook drastically cut down on the amount of content it serves up in your news feed from business pages. It was a move that Facebook cloaked under the guise of improved user experience. But for anyone who is able to recognize that Facebook is indeed in the business of making money, it's not hard to see that this shift was made in order to essentially require businesses to promote their posts monetarily in order to get any sort of exposure for their content.
4. Facebook Also Put the Kibosh on Like-Gating
In a move largely targeted toward third-party apps, and one that seemed a bit more believably about user experience over dollar bills, Facebook changed its policy to no longer allow apps to require a "like" in order to participate in the action it was offering. For example: those sleek Facebook contests that required you to like the page in order to enter? They can't do that anymore. And as a business, this means that you can no longer require someone to like your page in order to qualify for whatever you're offering. Facebook's official announcement read: "You must not incentivize people to use social plugins or to like a Page. To ensure quality connections and help businesses reach the people who matter to them, we want people to like Pages because they want to connect and hear from the business, not because of artificial incentives. We believe this update will benefit people and advertisers alike." I don't personally think this is a bad thing, and it encourages businesses to focus not just on the like, but on the engagement factor, which is what you should be aiming for in the first place.
5. Google AdWords Got Rid of Exact Match Keywords:
In a move that took a bit of control away from marketers, Google announced that advertisers would no longer be able to de-select "close variants" of the keywords they target. While on the negative side, this could mean that your ads could now show for terms where the intent isn't exactly what you want to target, it also on the positive side could open up many more conversions via mobile voice search. Ok, fine, but why not give marketers the choice still?
6. But AdWords Also Gave Us Call-Out Extensions:
Ok, high-five to Google on this one. AdWords' newly-added (September 2014) Call-Out Extensions now allow you to add some nifty enhancements under your ad:

Pretty cool move, Google!
7. Google Announces Security as a Rankings Factor
Before, running your website on https (secure server) was just a good idea, but in the summer of 2014, Google announced it as a "lightweight rankings factor." While not weighted nearly as heavily as major factors like quality content and domain authority, it's feasible that a site with all it's other SEO ducks in a row could see a little boost from switching from http to https. So is it a huge deal SEO-wise? Maybe not. But as a side note, if you sell something on your site and don't have an SSL certificate for your shopping cart:
8. Instagram FINALLY Let Us Edit Captions!
In a change that made general users and brand accounts alike rejoice, Instagram announced that they've updated their app to allow you to edit your photo's caption after you've posted it. Embarrassing typo? Missing hashtag? As of November 2014, you no longer need to delete the post – you can now edit! Cue happy dance!
9. Google Made Dynamic Remarketing Available to all Advertisers
In June 2014, Google made dynamic remarketing available to retailers who were already using Google's Merchant Center. In October 2014, they rolled out the service to advertisers in all verticals on the Display Network. While dynamic retargeting isn't a new concept, the ability to run dynamic remarketing campaigns within your AdWords platform certainly is. Along with this, advertisers can take advantage of many of Google AdWords existing tools, such as bidding optimization, for their remarketing efforts.
10. RIP Yahoo! Directory
For anyone who was doing SEO prior to 2008, the Yahoo! Directory was no doubt a widely-used tool and an old-school SEO mainstay. As Yahoo!'s search share declined over the years, so did the weight – and usage – of their once-popular paid directory. Back in the early fall of 2014, Yahoo! announced that it would officially be closing the virtual doors of this product by the end of 2014. While this shouldn't come as a shock to anyone who's been mildly up to date on the state of internet marketing, it officially marked the death of an era which had unofficially slipped into a vegetative state about 6 years ago. This one's for you, Yahoo! Directory: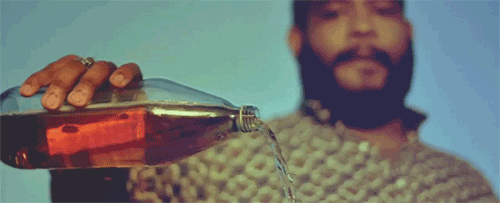 What did we miss? Let us know in the comments below. Happy New Year from all of us at Webhead Interactive.