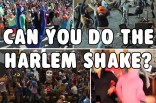 Can you Harlem Shake?
First noticed on 'Hood' Morning America by my boss and long time rump shaker, Karrie Pettit Mueller, the Harlem Shake meme has danced its way into the hearts and booties of America. This viral sensation happened literally overnight and now has over 32,000 versions of this choreographed dance on YouTube! Amazing! All these videos are […]
Read More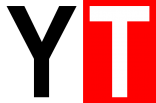 YouTube Optimization and YOU!
We all know how important Facebook, Twitter, Google+ and LinkedIn are to increasing your Social Media presence. But let's not forget the social powerhouse that is YouTube. YouTube is, in fact, the second largest social network with almost half a billion users. Wow, you might say, it now seems really important to get that YouTube […]
Read More