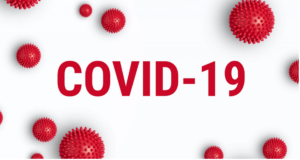 The COVID-19 global pandemic is an unprecedented time in history which has caused monumental concern not only for our health but for the future of our economy. Nearly every industry has been impacted, and while these uncertain times will most likely be short-term, never is it more important to establish a strong online presence. By doing so, your business will recover faster and so too will a sense of normalcy (What's that??). Not sure how to begin? Below, we have provided a checklist of digital marketing boise strategies designed to improve your website visibility and help your business succeed during and after this crisis.
Check Your Google Analytics. Make sure your Google analytics – a tool that helps analyze your company's website traffic – are configured correctly (Analytics Goals, Search Console, etc.). Basically, you want to make sure that you are effectively using the data provided from analytics to drive marketing efforts.
Conduct a Technical Website Audit. Even the smallest technical error can prevent your website from being picked up by Google! Avoid this by hiring a UT web development company to perform a technical website audit which will quickly spot errors that impact user experience and hurt SEO. Fortunately, most fixes are simple, and the results can significantly boost traffic while enhancing the user experience. For more information regarding website SEO audit, visit https://victoriousseo.com/services/seo-audit/.
Use Your Keywords. Knowing your valuable keyword targets helps to identify how and when your customers search the web for your products or services – information which is vitally important to your online marketing strategy! Immediately identify your valuable keyword targets and use this information to develop a plan that will improve your rank.
Implement Digital Advertising. Because face to face meetings are on hold for the foreseeable future, consider implementing digital advertising to expand your reach with a professional Digital Marketing Agency. LinkedIn Sponsored Posts and Facebook/Instagram advertising are great ways to reach specific target audiences in their social media feeds. You may also consider investing in targeted and well-crafted Google Ads which will allow your company to appear on top in key search results.
If there is any kind of silver lining to this business interruption, it is an opportunity to reevaluate your current marketing strategy. This will allow you to pinpoint what has been working, what hasn't and apply that information to creating a new short-term and long-term marketing strategy. Overwhelmed by the task? Webhead Interactive offers targeted, cost-effective SEO solutions and social media strategies to help small businesses improve their online visibility. For more information on our services, please give us a call at 321.663.1428 or email us at [email protected].