Bullets Won't Stop it! Dynamite Can't Deter it! It Can Conquer the World…
….If you build it right the first time
Building a website can be one of the most important and most daunting things you can do for your business. How should it look? What should it say? What should it do? And of course…who should build it?
When it comes to selecting a reputable Tampa web design partner, you have plenty of options.
What makes us so different?
When you choose Webhead Interactive for your web design needs, you gain access to something that most of our local competitors lack: a dedicated team of certified professionals intimately familiar with search marketing and social media strategies that propel your website to the top of Search Engine Results Pages (SERP's), maximize qualified traffic, and drive sales for your business.
As the premier Tampa web design and SEO firm, we pride ourselves on developing websites that are easily accessible to users as well as search engine spiders, render correctly on all devices and in all browsers, and are optimized using acknowledged industry best practices. We call this approach "Search Engine Friendly Web Design".
What Exactly Is Search Engine Friendly Web Site Design?
Search Engine Friendly Website Design incorporates a user-friendly website layout that is visually appealing to your audience, includes an optimized information hierarchy structure, and is chock-full of well-written, unique, and useful information. Our Tampa web designers work in tandem with full-time SEO consultants to ensure that your website will appeal to users from a visual standpoint and to all of the major search engines from a technical standpoint.
Some Elements of Search Engine Friendly Web Design:
Eye-catching graphic design that appeals to your audience
Concise and meaningful page content
User and search engine-friendly navigation structure
Appropriate use of Flash animation
Ethical and "white hat" search engine optimization (SEO) techniques
Socially "plugged in"
What Are You Waiting For?
Are you looking for a reputable Tampa web design firm to develop and implement a website that is stylish, sophisticated, and ranks prominently in search engines? Looking for a website redesign?
Contact Webhead Interactive today for a free website consultation!
Recent Blog Posts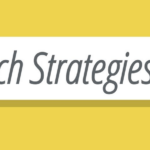 Search Ad Strategies to Use Right Now!
Considering the financial uncertainty of these times, many business owners are looking for ways to cut costs – marketing and advertising budgets being some of the first to go.  In fact, even Google recently slashed its marketing budget by 50 percent! As tempting as it may be, now is not the time to completely halt […]
Read More