Zapping Vacancies One Search at a Time
Due to the massive number of searches for hotels online, Hotel SEO and internet marketing is one of the most lucrative SEO industries. With the high number of online hotel bookings, and travel agents a thing of the past, a good hotel SEO strategy is critical to the success of hotels and resorts. There are many factors that contribute to an increase in online bookings including price, navigation, functionality, and security, but the bottom line is that an increase in qualified search engine traffic by obtaining higher search engine rankings will always equate to more bookings for your hotel.
Contact us today for a free hotel SEO analysis to see what Webhead Interactive can do regarding your internet marketing needs.

Hotel SEO Tips
Wondering why hotel search engine optimization is so unique and lucrative compared to other industries? Check out our top 10 tips below:
Ranking for your brand name should be a given – if it's not, you need to really evaluate your entire online marketing strategy and take care of this immediately. For example, if you are a Hilton hotel, and you're in Tampa, you should rank #1 (or close to it) for the keyword "Tampa Hilton". Assuming you already do, you need to target broad highly searched keywords like "Tampa hotels". That is where hotel SEO pays it's dividends (the non branded keywords).
Your customers search plural keywords, but your website is often optimized for singular keywords – Since you are just ONE hotel, you probably don't have a lot of content for the word "hotels" (with an "S") on your site. Your potential customers search plural (hotels) because they are looking for a list of hotels to compare. Make sure you are targeting plural keywords as well as singular. Plural keywords often get 4 to 5 times as many searches as singular keywords. Especially in the hotel industry.
Build different city pages for other cities that are close to you – Don't get too carried away with this especially if it isn't relevant, but if your hotel is in the middle of 3 small cities, make sure you have content supporting all 3. Build an individual page for each city though, don't try and keyword cram every page with every city name. Each city specific page should tell exactly how far you are from each city, how convenient staying at your hotel is to these cities, and directions on how to get to each city.
Don't be afraid to the the words "best" or "top" on your website assuming you can back it up – Your potential customers often search keywords like "best hotel in (your city)", "best value hotel (your city)". These keywords are rarely targeted, but convert exceptionally well.
Target keywords for destinations in your area and build a specific page for each – You're hotel is near something whether it's an amusement park, the downtown of a city, an interstate, a stadium, etc. Your potential customers often search keywords like "hotels close to downtown (your city)", "closest hotel to your stadium". Build a unique page showing exactly how close you are to these destinations along with a map and directions on how easy it is to get to these destinations. If you offer free shuttle service, include that as well. Your potential customers want convenience. Promote how convenient your hotel is toward what they are looking for.
Offer the lowest prices through your website and let your customers know it – The more you promote this statement, the more likely your customers are to share and link to your hotel website page. Would you rather have your customers link their facebook status toward a company like Expedia or Hotwire, or would you rather link toward your page? It is often believed that search engines value external linking as much as 70% regarding where your website ranks in the search results. By pointing the links toward your website and not other sites will help your hotel internet marketing initiative.
Build your OWN hotel website (if you don't already have one, and if your corporate office allows it) – You might already have a city page on the corporate website, but having your own hotel website will double your search engine real estate. It's like having two fishing poles in the water rather than one. Search engines also love SPECIFIC content. A quality, relevant, website talking only about your hotel and your city will often outrank a big corporate website that has content for many cities.
Don't be afraid to use the word "cheap" when referring to your hotel if you are an affordable hotel – You're customers are search keywords like "cheap hotels" not typically keywords like "affordable hotels. A great analogy is that people search for "used cars", but dealers like to call them "preowned". Don't be afraid to use the word "cheap". You can blend it in your content without lowering the quality of the perception of your hotel. Here's an example: "Looking for a cheap hotel near downtown (your city)?, our 4 star hotel has the quality you are looking for, but much more affordable than you might think…"
Unique Meta Data for every page – It's a lot of work, but the meta data (especially the page title) is the foundation of your on page SEO letting search engines know what the page is about.
Internal linking between pages and proper 301-redirects – internal links are extremely important from an SEO standpoint, especially from the home page. Use your keywords in your links rather than vague links like "click here" when possible. Also, if you change a page URL, make sure you put in a 301-redirect. Links are broken when URL's are changed. If the page URL changes, you must put in a redirect sending the old page to the new page. By adding the redirect, you are more likely to keep your rankings.
Recent Blog Posts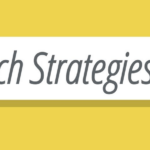 Search Ad Strategies to Use Right Now!
Considering the financial uncertainty of these times, many business owners are looking for ways to cut costs – marketing and advertising budgets being some of the first to go.  In fact, even Google recently slashed its marketing budget by 50 percent! As tempting as it may be, now is not the time to completely halt […]
Read More