No Shopper Can Resist!
Ecommerce SEO is often regarded as the most difficult SEO industry online. Webhead Interactive specializes in ecommerce search engine marketing and has dozens of successful ecommerce SEO clients, they know that customers often look for a home depot promo code online, they know the importance of standing out for eCommerce websites.
There are many factors that contribute to an increase in online sales including price, navigation, shopping cart management, and security, but the bottom line is an increase in qualified search engine traffic by obtaining higher search engine rankings will always equate to more sales.
Listed below are a handful of Webhead Interactive clients with domains less than 5 years old that are now leaders in their specific industry. You can clearly see that more search engine traffic equates to more online sales. Contact us today for a free ecommerce SEO analysis to see what Webhead Interactive can do for your website.

Ecommerce SEO Tips
Wondering why ecommerce search engine optimization is so difficult and unique compared to other industries? Check out our top 10 tips ecommerce tips below:
Build a unique page for every product – Don't just create one page for 10 products that fall into the same category, create the category, and create a unique product page for each product that also fall under that category. 10 relevant product pages combined will bring more traffic than one category page.
Unique Meta Data for every product – Odds are you'll rank highly for that product, and when your potential customers land on that page, they'll be staring at exactly what they want without having to search for it. Each page needs unique meta data and unique content to support that meta data.
Internal linking between categories and pages – Internal links not only help SEO, but will also help your potential customers know similar items that you carry that they might want. Your search engine rankings will be higher and your ticket average will be higher.
Optimized URL's for each product – If your product is a "big blue widget", your URL should be something similar to:

www.YourDomain.com/products/big-blue-widget

Optimized images for each product – Images should contain the product that you are selling, and the image alt tag should reflect that as well. It will help you pick up more traffic from Google images as well.
Optimize the page that your customers land on when they click "continue shopping" – For example, if they are browsing in the "widgets" category, and they want 10 different widgets from that page, it's going to be really annoying to them if they are sent back to your home page when they click "continue shopping" after adding a product. Send them back to the category page they came from.
Build categories for each brand – Not only do customers search for "BLUE widgets", they also search for "ACME widgets". Build a category for both different descriptions, and brands.
Write unique content for each product – Don't be lazy and just copy and paste the manufacturers description. Even if your own description isn't as good, the fact that it is "unique" makes it better for SEO.
Keep your pages live even if you are out of stock on a product – If your page disappears, it disappears from search engines as well. Then, when you get it back in stock, you have to work your way back up the search engine ladder. By leaving the product live, you search engine rankings are more likely to remain at the top.
If you change your product URL, make sure you put in a 301-redirect – Links are often broken when product titles are changed because it changes the page URL. If the page URL changes, you must put in a redirect sending the old page to the new page. By adding the redirect, you are more likely to keep your rankings.
For a free ecommerce SEO quote, contact Webhead interactive today!
Recent Blog Posts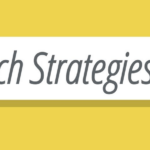 Search Ad Strategies to Use Right Now!
Considering the financial uncertainty of these times, many business owners are looking for ways to cut costs – marketing and advertising budgets being some of the first to go.  In fact, even Google recently slashed its marketing budget by 50 percent! As tempting as it may be, now is not the time to completely halt […]
Read More