The Greatest Thing Since the Creation of the Pen!
Why is it important to optimize your press release?
Press release optimization is becoming an increasingly popular form of marketing. Just as optimizing your Website is vital to boost search engine rankings, an optimized press release can help maximize your brand exposure across a variety of news channels.
Internet news aggregators direct visitors to news sources in the same way that search engines direct visitors to websites. With an optimized press release, you significantly increase your chances of reaching your target audience.
Press Release Keyword Research and Analysis
Press release optimization begins with comprehensive keyword research and analysis. Webhead Interactive uses a proven process to analyze and research keywords appropriate to your press release and business. In addition to researching your existing keywords, we also identify and help implement high-volume variations. By extensively researching keywords for your SEO press release, we can suggest alternative keywords you may not have thought of, or may not have realized were popular in the given industry or target market.
Press releases should be written with two audiences in mind: your target market and news search engines. Our press release optimization experts keep up to date with the latest optimization practices and help ensure that your business gets the media exposure it deserves!
Our SEO PR approach includes utilizing our robust web analytics package. Using web analytics, we track the effectiveness of your optimized press release. This press release service amplifies your message, reinforcing your call to action.
Benefits of Press Release Optimization
Improved visibility of your press release
Additional quality back links to relevant content on your website
Increased targeted traffic to your website
Webhead Interactive can optimize your press release to ensure that it reaches the widest possible audience and provides a maximum return on investment (ROI).
Contact Webhead Interactive today for all of your press release optimization needs.
Recent Blog Posts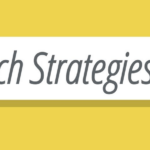 Search Ad Strategies to Use Right Now!
Considering the financial uncertainty of these times, many business owners are looking for ways to cut costs – marketing and advertising budgets being some of the first to go.  In fact, even Google recently slashed its marketing budget by 50 percent! As tempting as it may be, now is not the time to completely halt […]
Read More